EPS Teams Up With Graphite Innovation and Technologies
22 June 2022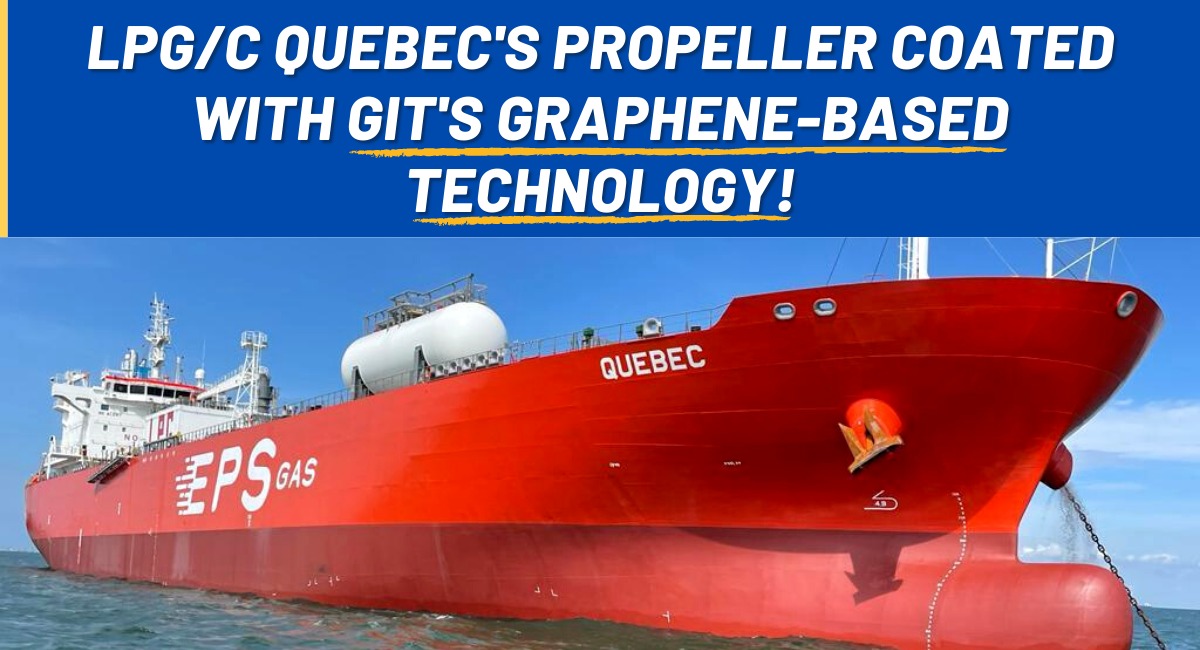 EPS managed vessel, LPG/C Quebec, is out of dry dock not only with reimagined accommodations as part of our Life at Sea Programme, but also a fresh coat of paint!

While new paint is standard during dry dock, the paint on the Quebec's propeller is noteworthy as it's coated with XGIT PROP— a high performing, environmentally friendly, and durable coating developed by EPS Accelerator Alumni—Graphite Innovation and Technologies (GIT)!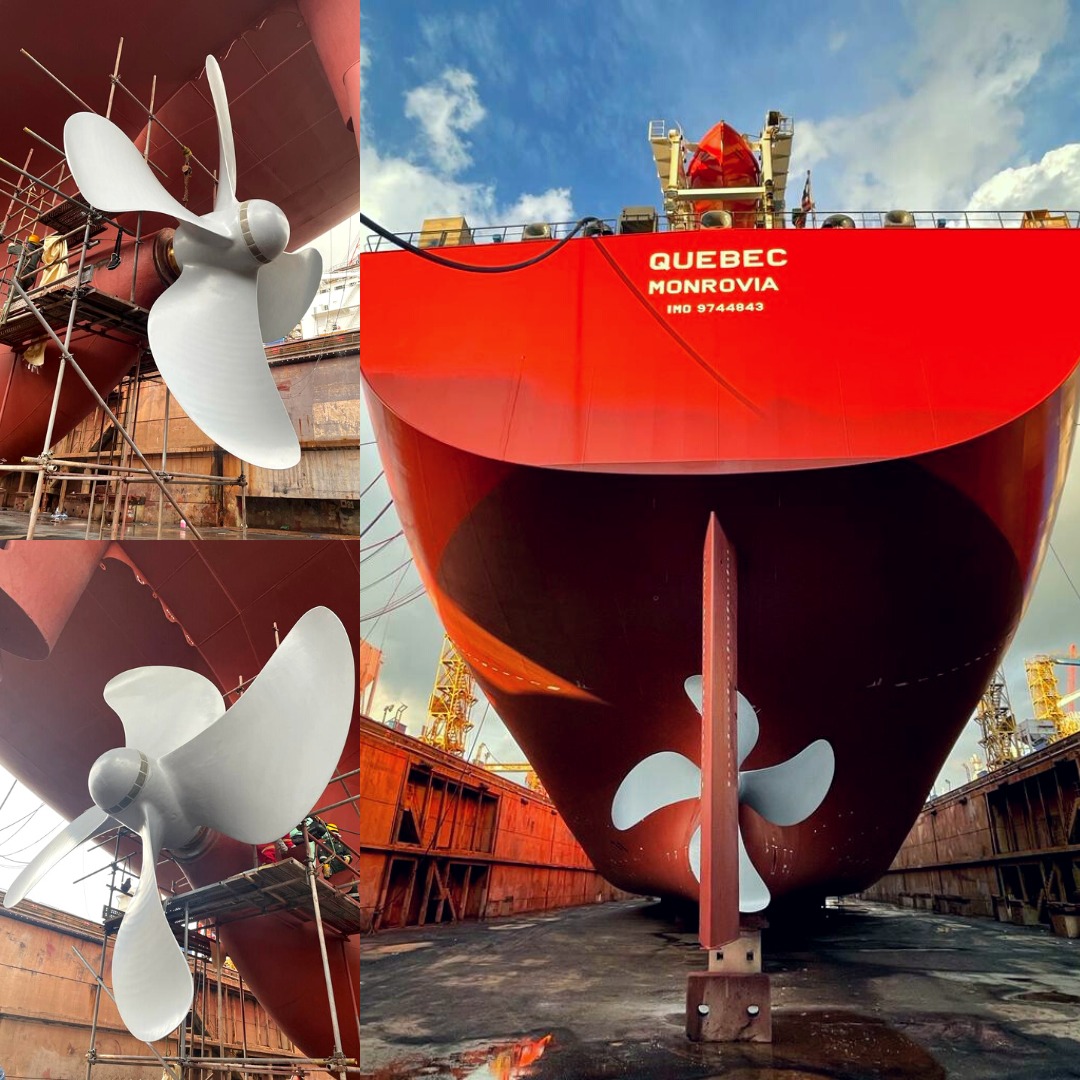 GIT's  innovative graphene-based technology is a non-biocidal, environmentally friendly marine coating that adheres well to propellers without the use of harmful chemicals, and helps to create a low-friction surface that is effective at managing marine growth. The protected propeller surface leads to improved fuel efficiency and a reduction in underwater radiated noise. In addition to the reducing environmental impacts, GIT's technology also uses less amount of paint during application
The adoption of cutting edge technology and innovations, like from GIT and other EPS startups, plays an important role in our overall decarbonisation and sustainability efforts while helping support the industry's energy transition!