EPS RELEASES 2019 CO₂ EMISSIONS REPORT
03 February 2020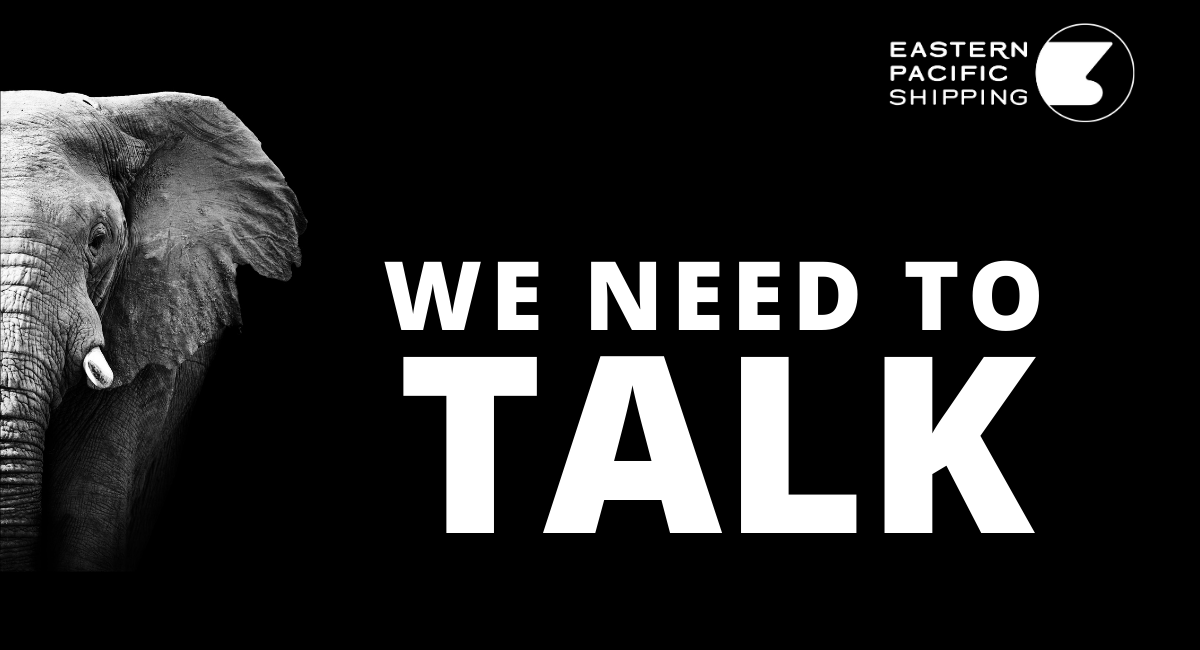 Sustainability Begins with Accountability
We need to talk about the elephant in the room.
With a fleet of over 14 million deadweight-tonnes across six segments, it is critical that EPS quantifies the environmental impact of our CO2 emissions. These metrics allow us to benchmark our performance against ourselves and the industry.
Eastern Pacific Shipping is committed to the decarbonisation of the maritime industry. The road to total decarbonisation is a step-by-step process, with the first step being accountability and awareness of our impact. We are pleased to share our 2019 CO2 Emissions Report as part of our ESG Policy. Our ESG Policy can be read online and is available for download in its entirety.