EPS CEO presents on Alternative Low-Carbon and Zero-Carbon Fuels
10 February 2021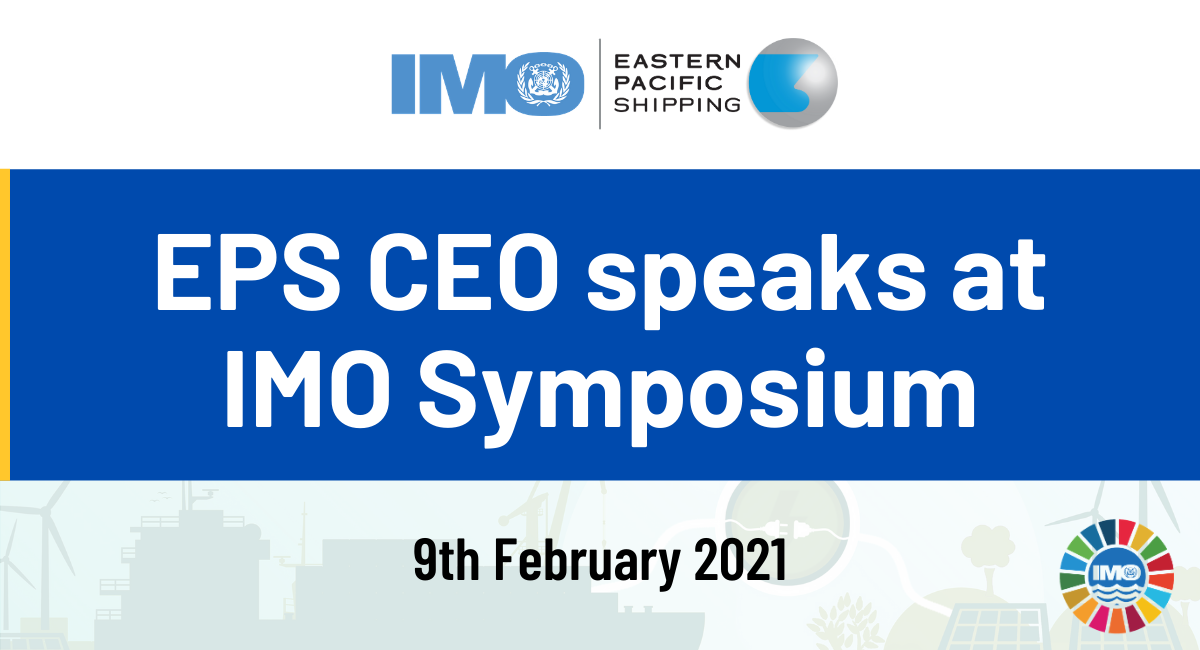 On February 9, 2021, EPS CEO Cyril Ducau spoke at the IMO Symposium on the topic of 'Testing Biofuels on Commercial Maritime Routes'. IMO invited EPS to present as subject matter experts as a result of our successful biofuel trial onboard our managed vessel M/T Pacific Beryl.
The symposium on alternative low-carbon and zero-carbon fuels was presided by IMO's Secretary-General Mr Kitack Lim and attended virtually by Member Governments, Intergovernmental Organisations, Non-Governmental Organisations, industry players, and the general public worldwide!
Click play to watch EPS CEO Cyril Ducau's presentation in its entirety 
During his presentation, Cyril discussed how the pursuit of a cleaner maritime industry, cooperation from partners, and never letting the perfect be the enemy of the good influenced EPS' commitment to alternative marine fuels. He also briefed the international audience that at EPS, sustainability begins with accountability and that's why we publish a CO2 emissions report as part of our annual ESG Policy.  This year's ESG Policy revealed that EPS achieved an Annual Efficiency Ratio (AER) of 4.4 in 2020, surpassing our target two years ahead of schedule.  
Watch the presentation in its entirety to learn more about how biofuels offer significant emissions reduction and is an operationally viable alternative for existing vessels. You can also watch the entire IMO Symposium on IMO's YouTube channel.