EPS and the Industry Support Mercy Ships!
27 September 2022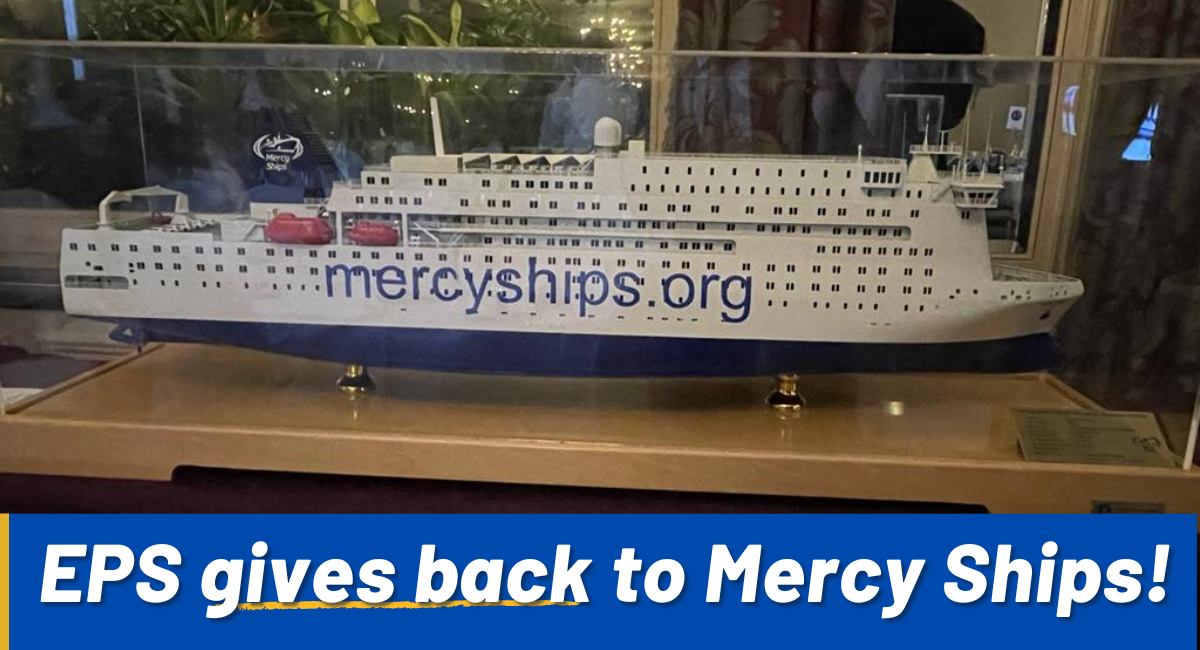 EPS has topped Mercy Ships Cargo Day by giving the largest pledge out of 22 participating tonnage providers in 2021!
EPS' contribution was recognised last week in Geneva during the Mercy Ships Cargo Day Ball, which was attended by EPS CEO Cyril Ducau and several of our colleagues from the commercial team. Cyril accepted a Cargo Day trophy on behalf of EPS in front of a room full of industry leaders.
The Mercy Ships Cargo Day Ball also served as a live auction charity event where companies bid on one of four scale ship models, one of which was EPS managed M/T Greenway – the world's first dual-fuel LNG Suezmax! EPS donated the scale ship model in hopes of raising additional funds for Mercy Ships. The crowd did not disappoint as the model of Greenway fetched an impressive $32,000 by Augusta Energy!
This was the second highest price of the evening for a ship model. EPS claimed the top spot by pledging $110,000 for the model of Global Mercy – the 2021 built Mercy Ship vessel that will travel around Africa treating some of the continent's most underprivileged. The model will be displayed in EPS' Singapore Headquarters.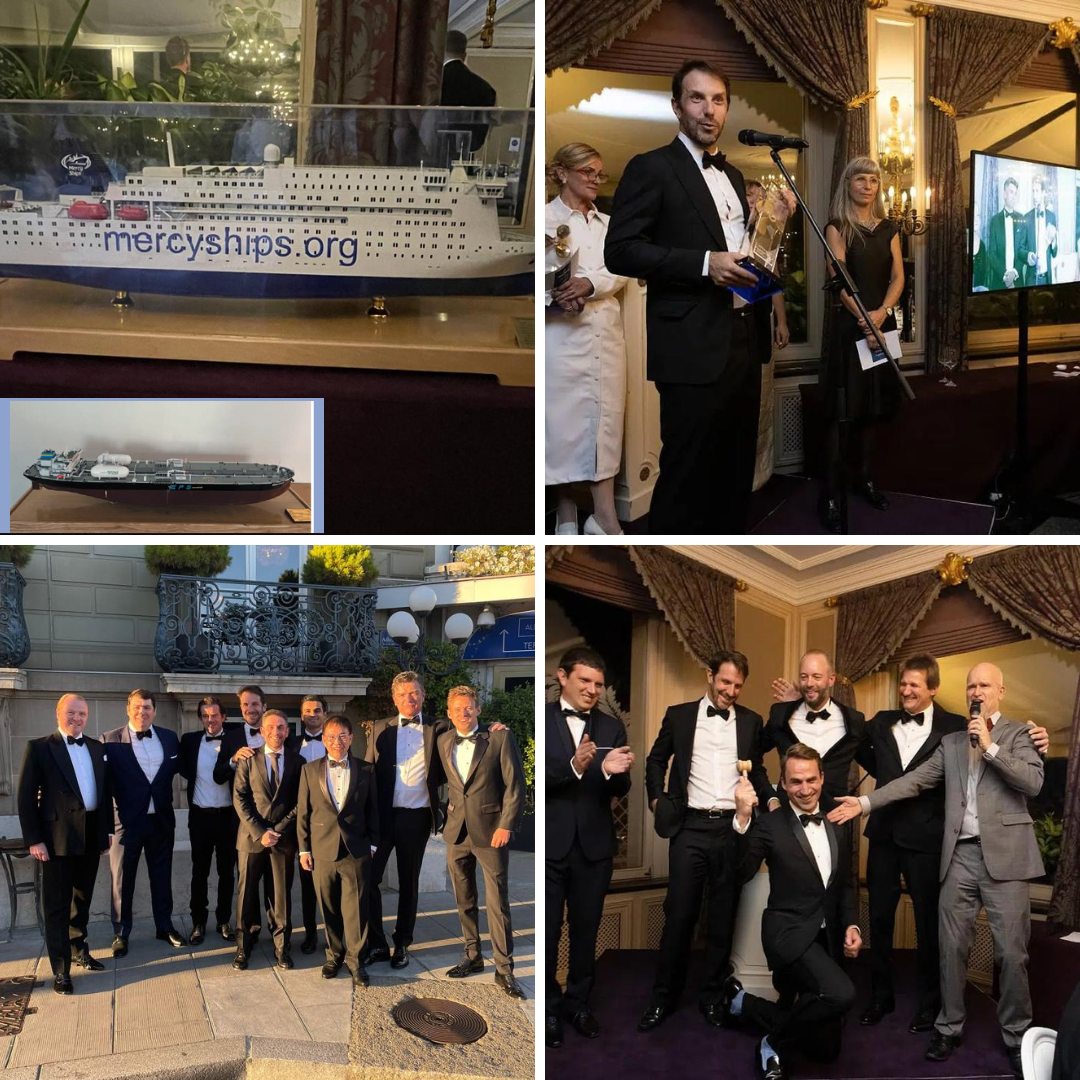 EPS'ers (bottom left) attending the 2022 Cargo Day Ball: From L-R, Nicholas Lucas, Chartering Officer; Henning Hilscher, Chartering Officer; Mark Shipton, Chartering Officer;
Cyril Ducau, CEO; Tal Robchinsky, Commercial Director -Dry Bulk; Kevan Bhate, Associate; Tay Gak Yong, Commercial Director – Tankers and Sales & Purchase;
Knut Estensen, Senior Commerical Advisor; Marius Toft, Manager, PCTC
The auction brought in almost $200,000 in additional funds for the charity. The amount was doubled by the Michael & Susan Dell Foundation. Read more about the Cargo Day Ball in Tradewinds!
EPS has been a longtime supporter of Mercy Ships by being regular Cargo Day donors. Mercy Ships was one of the beneficiaries of the 2020 EPS Around the World Fundraiser.
Since 1978, Mercy Ships has been providing help to those in need in developing nations worldwide with a focus on Africa. Each year they send hospital ships filled with volunteer professionals who selflessly provide life-changing surgeries to children and adults who otherwise would go without it. Mercy Ships saves lives, and EPS is proud to support them.