Earth Day 2022
22 April 2022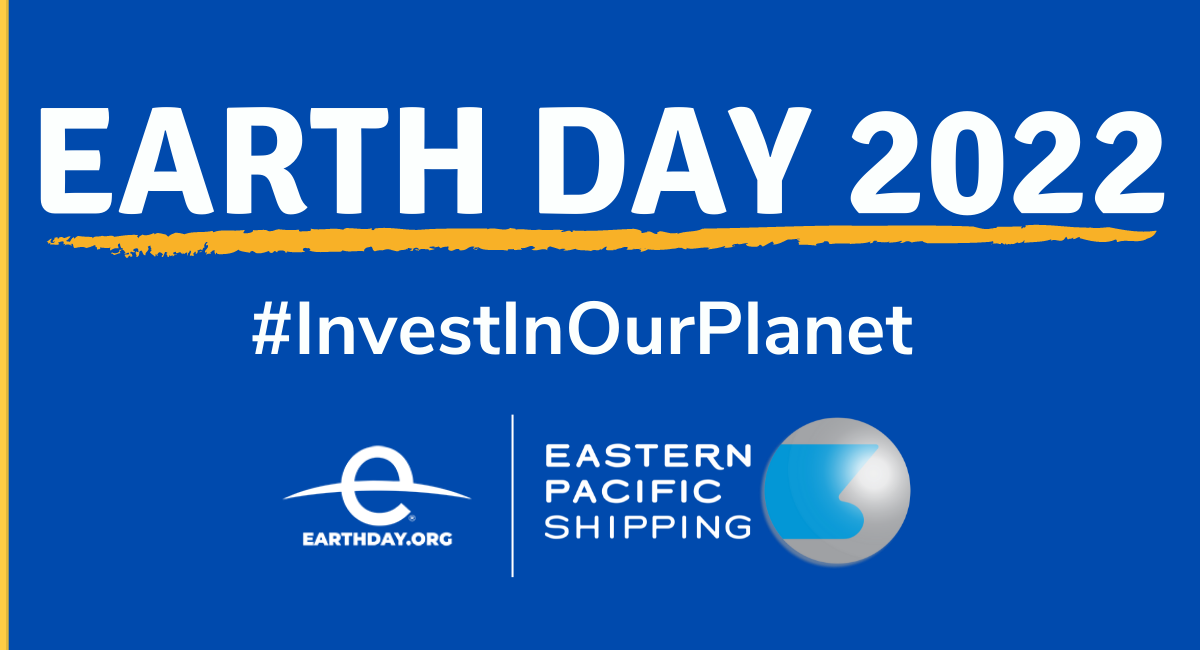 Today is Earth Day — an annual global event that demonstrates support for environmental protection. This year's theme, "Invest in Our Planet" encourages people worldwide to act (boldly), innovate (broadly), and implement (equitably) to make a change together as a global community.
EPS' investment in our planet began in 2018 when we emerged as the first tonnage provider to invest in dual fuel LNG technology at scale. Our commitment to decarbonisation and environmental preservation for future generations is demonstrated by our orderbook of newbuilds that will be powered by cleaner alternatives such as LNG, LPG, and Ethane. At the same time, we are openly collaborating with industry peers to develop methanol, ammonia and carbon capture solutions.
As part of our wider commitment to green shipping, in the last few years we began to disclose a fleet wide emissions report and implemented a Single Use Plastic (SUP) policy which bans the use of SUPs, such as plastic bags and straws, across sea and shore. We also established a No Coal Cargo Policy to do our part in phasing out the use of coal, invested in 27 start ups that are reshaping the maritime industry with their innovations, and became a founding member of the Global Centre for Maritime Decarbonisation in Singapore! At EPS we believe sustainability begins with accountability, which is why all these initiatives and more are detailed in our annual Environmental, Social & Governance (ESG) Policy.
We have come a long way in our journey towards sustainable shipping, but our work is just getting started and we know we cannot do it alone. EPS looks forward to engaging and working with like-minded industry leaders to make bold, broad, and equitable changes to maritime's energy transition!