Our Industry. Our Business. Our Commitment.
25 January 2022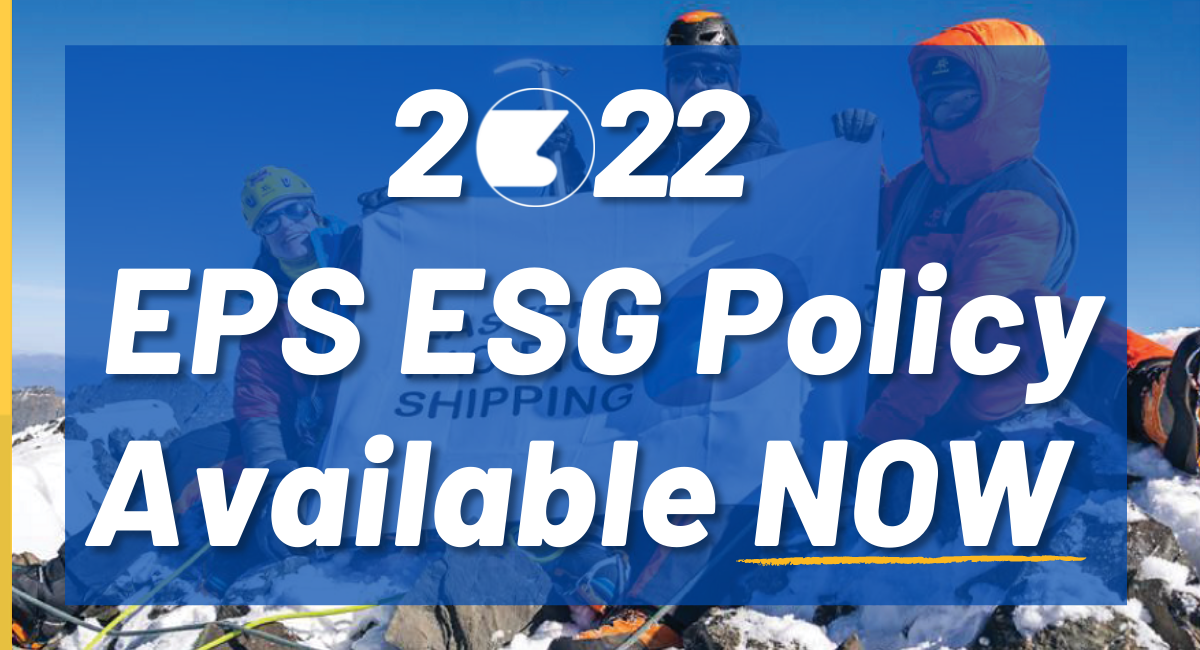 As a leading tonnage provider, EPS recognises that how we conduct business impacts the industry, our stakeholders, our people, and the environment in which we operate. We embrace this position by adhering to an Environmental, Social & Governance (ESG) Policy in all that we do. The ESG Policy is guided by our Core Values of Integrity, Respect, Team Work, and Commitment. 
In our 2022 edition, we share our 2021 emissions report which shows an Annual Efficiency Ratio (AER) of 4.96 (4.43 when factoring in IMO approved exemptions). This slight rise is due to increased utilisation and higher sailing speeds in 2021. Like the rest of the industry we were also affected by global supply chain disruptions and port congestions. Despite these factors, and thanks to the delivery of our dual-fuel and efficient conventional newbuilds, our AER performance still keeps EPS in a strong position to exceed our emissions target ahead of schedule.
Also in this edition, we share our No Coal Cargo policy. This policy states EPS will not carry coal as cargo on any of our commercially managed vessels. With a significant portion of our commercially managed fleet being in the dry bulk segment, we aim to play a small part in making one of the world's worst pollutants that much harder to access.
The 2022 EPS ESG Policy also details our collaborative approach to decarbonisation, our social work within the maritime community, our Life at Sea Programme, and a forward from EPS CEO Cyril Ducau.