EPS wins Company of the Year Award!
18 October 2019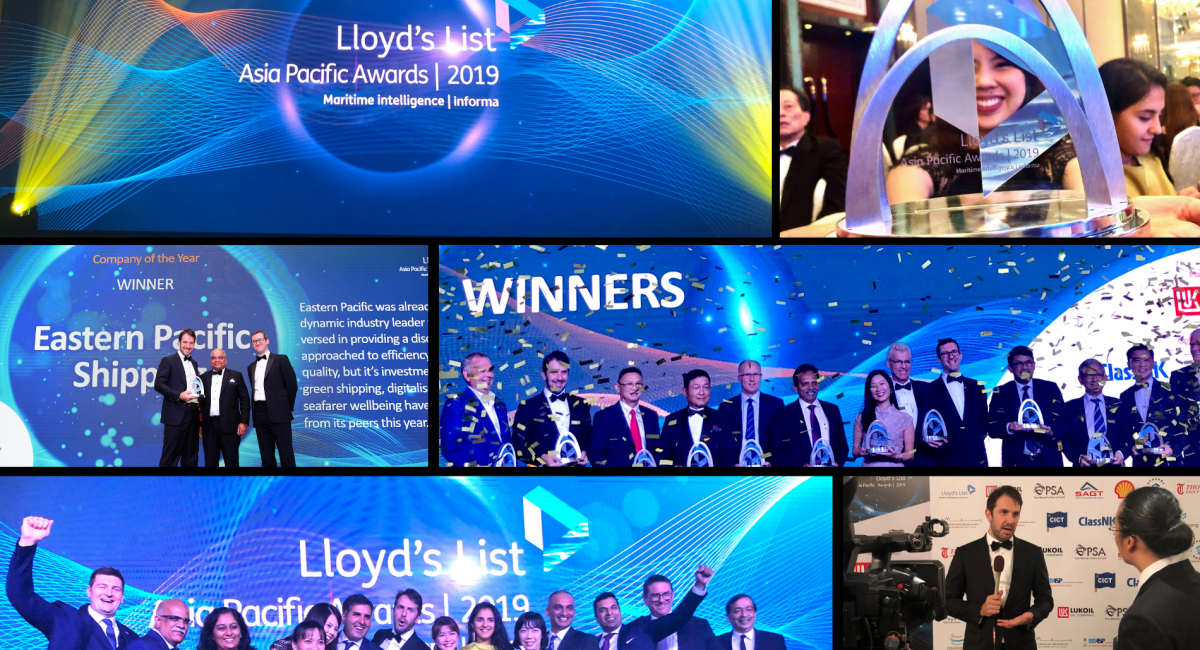 Surrounded by industry leaders, and against stiff competition, EPS took top honours at the 2019 Lloyd's List Global Awards on October 17 at the Shangri-La hotel in Singapore.  14 EPS colleagues were on hand at the awards gala to celebrate the prestigious honour. The announcement was met with a resounding round of applause from the crowd as EPS CEO, Cyril Ducau, took to the stage to accept the award on behalf of EPS' 5,000 employees.
The Lloyd's List Awards is recognised as the industry's flagship awards programme that rewards excellence across all maritime sectors. The awards have a range of categories that allows organisations to be recognised as best in class and also to serve as an industry benchmark. The annual awards ceremony is a platform for key maritime leaders to gather and celebrate each other's achievements over the last 12 months. This year saw many breakthroughs, initiatives and innovations by all companies, however, the judging panel unanimously felt that EPS' accomplishments in environmental protection, digitalisation, and seafarer-wellbeing warranted the night's top award.
After receiving the award, Mr Ducau stated, "We are humbled, honoured and thrilled to be given this recognition. The industry is going through a transformation and shipping companies are rising to the challenge by doing amazing things every day, which makes this award extra special for us. We set ambitious goals for ourselves to be committed to decarbonisation, digitalisation and improving life at sea. Our team of 5,000 dedicated employees, at sea and on land, really stepped up and answered the call. They work extremely hard to make our vision a reality which has a massive impact on our business and it feels great that those efforts are recognised by the industry. I am very proud of our team and share this award with all of them."