EPS honoured to receive awards from the Mission to Seafarers
07 October 2022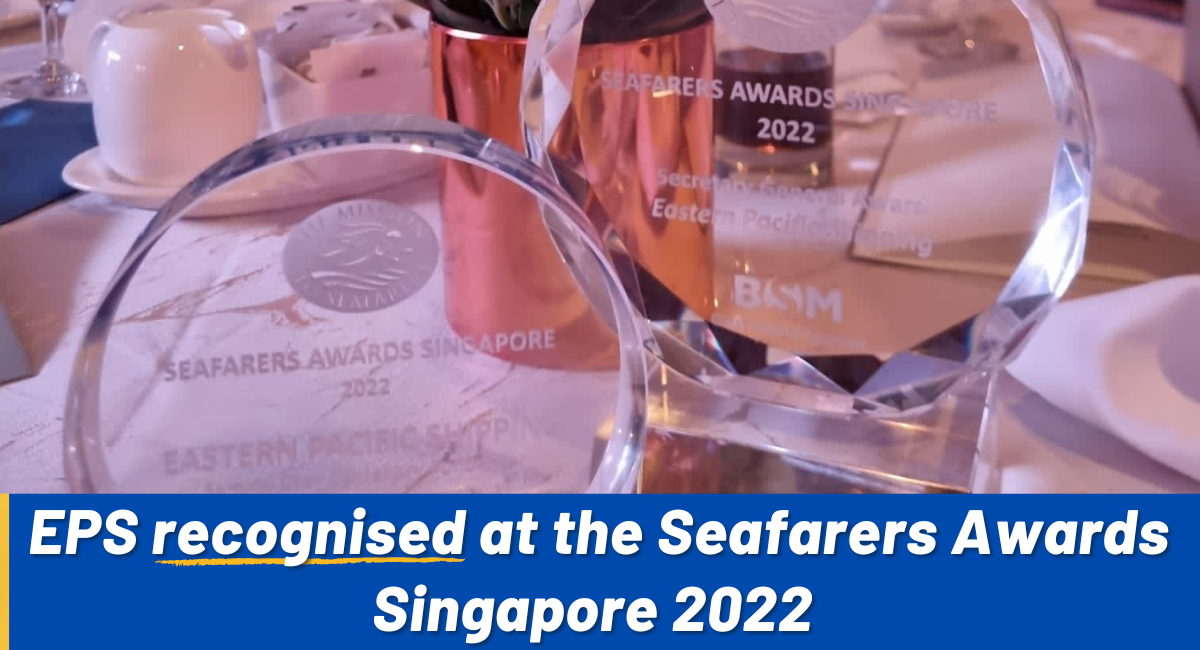 EPS'ers from Singapore were in attendance during the 2022 Seafarers Awards organised by the Mission to Seafarers.
During the event, EPS was honored to be presented with the Glass Award for our 2022 Around the World Sammy Ofer Centennial Celebration Fundraiser, which raised over S$1.5 million for the Mission to Seafarers.
As an added bonus, we were also nominated for the Secretary General Award. The Secretary General Award is given to the person or company who has shown sustained efforts to improve seafarers welfare at sea or ashore. 
The nomination described the EPS Life at Sea Programme including our reimagined accommodations, professional mental health support, onboard gymnasiums, in-house culinary consultant and coaches, and so much more. 
None of these recognitions would have been possible without the collective efforts of  our 6000 strong workforce and the maritime community who helped make the fundraiser a success. A big thank you to everyone who contributed to our two meaningful awards!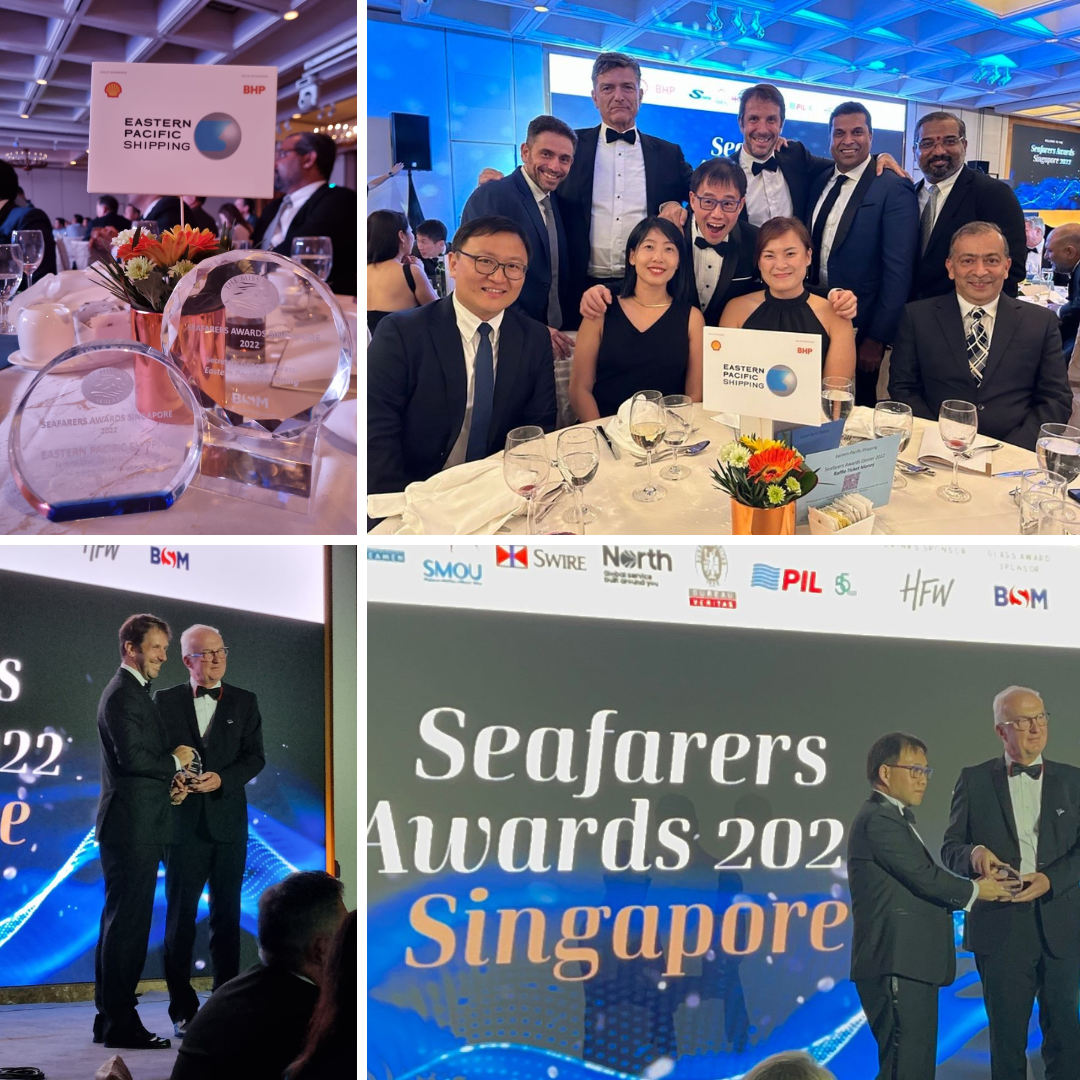 Upper left: The Glass and Secretary General Award side by side

Upper right: EPS'ers in attendance, from left to right, Andy Wang (Chartering Manager), Tal Robchinsky (Commercial Director, Dry Bulk), Knut Estensen (Commercial Senior Advisor), Ivy Lu (Chartering Officer), Tay Gak Yong (Commercial Director, Tankers and SNP), Celine Leow (Executive, Crew Accounts), Cyril Ducau (Chief Executive Officer), Chetan Desai (Community Relations & Corporate Communications Manager), Sankar Subramanian (Head of Solution Architecture, Data & Integration), Capt. Nadim Prasad (Fleet Director)

Lower left: EPS CEO Cyril Ducau accepts the Secretary General Award from The Mission to Seafarers Chairman Tom Boardley

Lower right: EPS Commercial Director Tay Gak Yong accepts the Glass Award from The Mission to Seafarers Chairman Tom Boardley