EPS founding member of decarbonisation centre
21 April 2021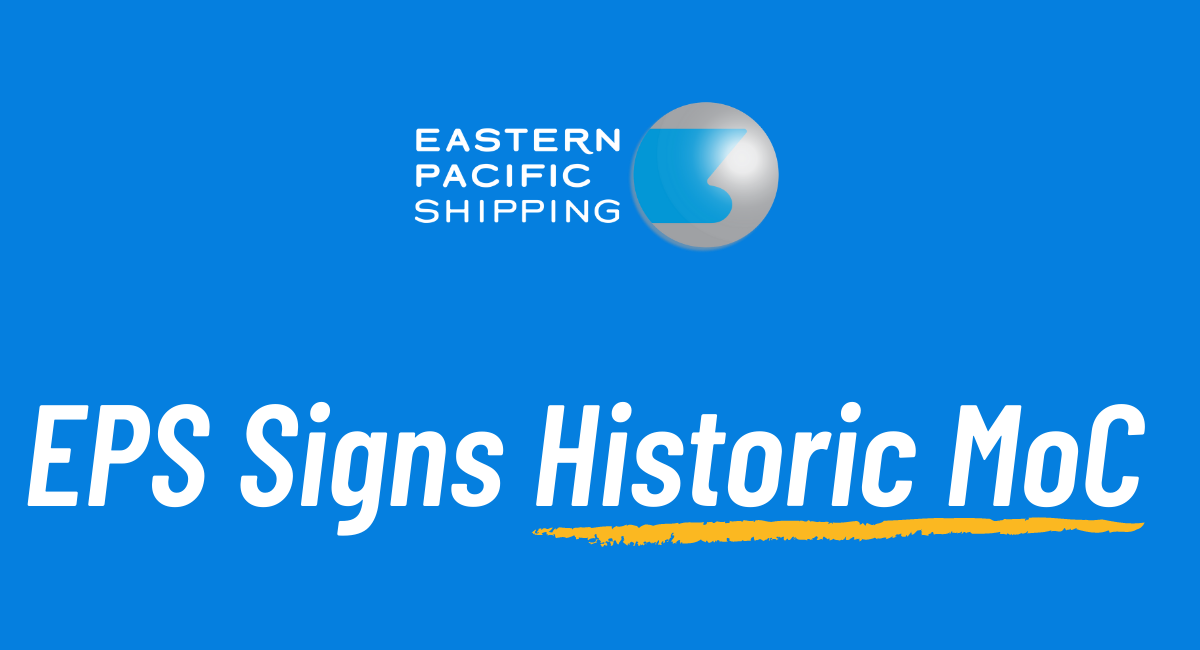 Eastern Pacific Shipping enters historic partnership to form S$120 million fund for Maritime Decarbonisation Centre in Singapore
EPS enters the public-private partnership with the Maritime Port Authority of Singapore (MPA), BW Group, Sembcorp Marine, ONE, DNV, and BHP
SINGAPORE, 21 April 2021 – Eastern Pacific Shipping (EPS) announced today that it has signed a Memorandum of Cooperation to be a founding member of a unique public-private partnership that will fund a maritime decarbonisation centre in Singapore. Each private company will contribute S$10 million to support the establishment of the centre, fund maritime-decarbonisation-related research and technology development projects and collaborate with institutes of higher learning and research institutes. Singapore MPA will add S$60 million R&D funding to these contributions, bringing the fund to a total of S$120 million.
EPS has been at the forefront of industry-wide decarbonisation efforts with its Alternative Marine Fuel Programme, which used a marine fuel mix to lowering emissions. The broad-based approach implements and tests LNG, LPG, Ethane, Methanol, Ammonia, and Biofuels. The multi-fuel approach is driven by not knowing which solution is right for the future.
As a leading tonnage provider, EPS is driven by a philosophy that sustainability begins with accountability. It also recognises that to get to total decarbonisation, industry players need to work collaboratively.
Cyril Ducau, CEO of EPS, states, "Maritime leaders have a responsibility to implement emission-lowering solutions available today while simultaneously developing solutions for tomorrow. The formation of a maritime decarbonisation centre is a major milestone, combining forces of both public and private industry players. It proves that the sector is willing to band together and take ownership of environmental preservation for future generations. EPS is proud to be part of this partnership, and we look forward to collectively developing an effective path towards total decarbonisation."
The global centre for decarbonisation in Singapore will act as a catalyst for progress in the maritime industry and beyond.
Ms Quah Ley Hoon, Chief Executive of MPA, said, "Maritime decarbonisation is a global challenge requiring a collective responsibility from all stakeholders involved. It is crucial to have strong public-private sector partnerships. We thank like-minded partners like Eastern Pacific Shipping that have responded strongly to our call for collaboration. The agreement signed today is a first step, which we hope will catalyse a larger, much needed momentum to make international shipping more sustainable."
The partnership is further evidence that the sector is willing to band together and take ownership of environmental preservation for future generations.