EPS CEO joins SMF Board
28 December 2021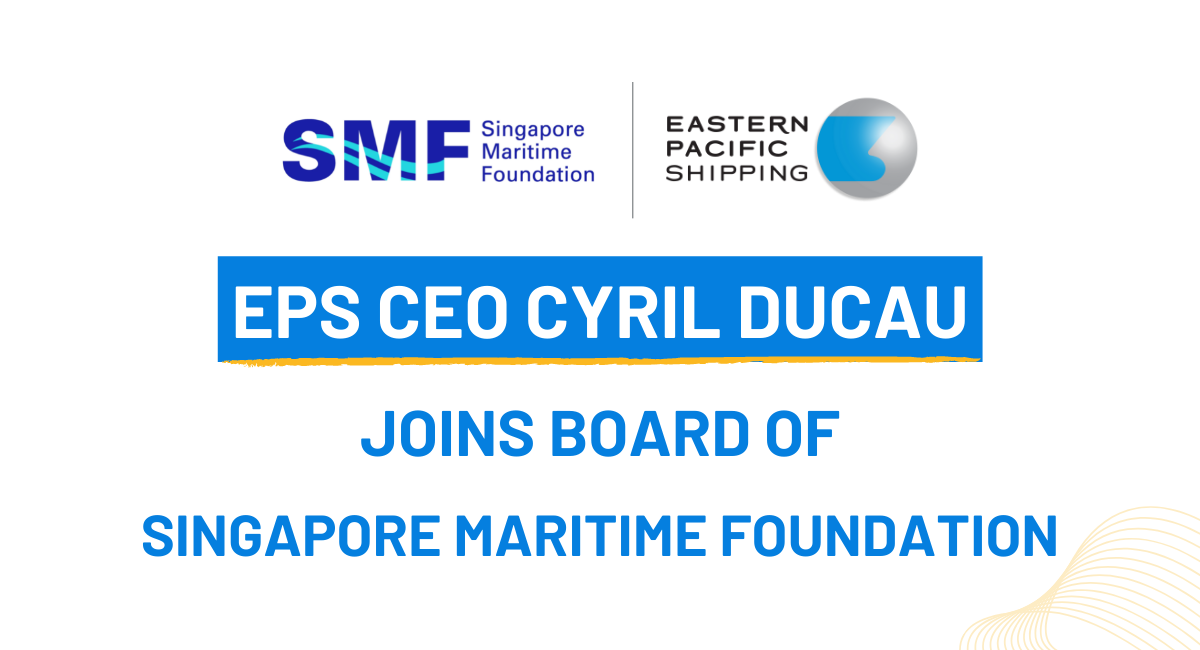 EPS CEO Cyril Ducau Joins Board of Singapore Maritime Foundation (SMF) 
New appointments will take effect on 1 January 2022 
Along with three newly appointed members, Cyril joins the Board of SMF together with its incoming Chairman—Mr. Hor Weng Yew, Managing Director & Chief Executive Officer of Pacific Carriers Limited (PCL). 
SMF is a non-profit established by the Maritime and Port Authority of Singapore (MPA) in 2004 to forge dialogue and collaborations between private and public maritime stakeholders. SMF partners with the industry to promote Maritime Singapore in overseas markets and to attract talent to the maritime sector. Over time, strong industry support has enabled SMF to reach out directly to the community for ideas and initiatives that strengthen the maritime ecosystem. 
As a Board member, Cyril will work together with the rest of the Board and SMF team as they continue to support the local maritime community and its talent pipeline.  

Congrats to the newly appointed Chairman and Board members of SMF!