EPS and Mental Health
28 September 2021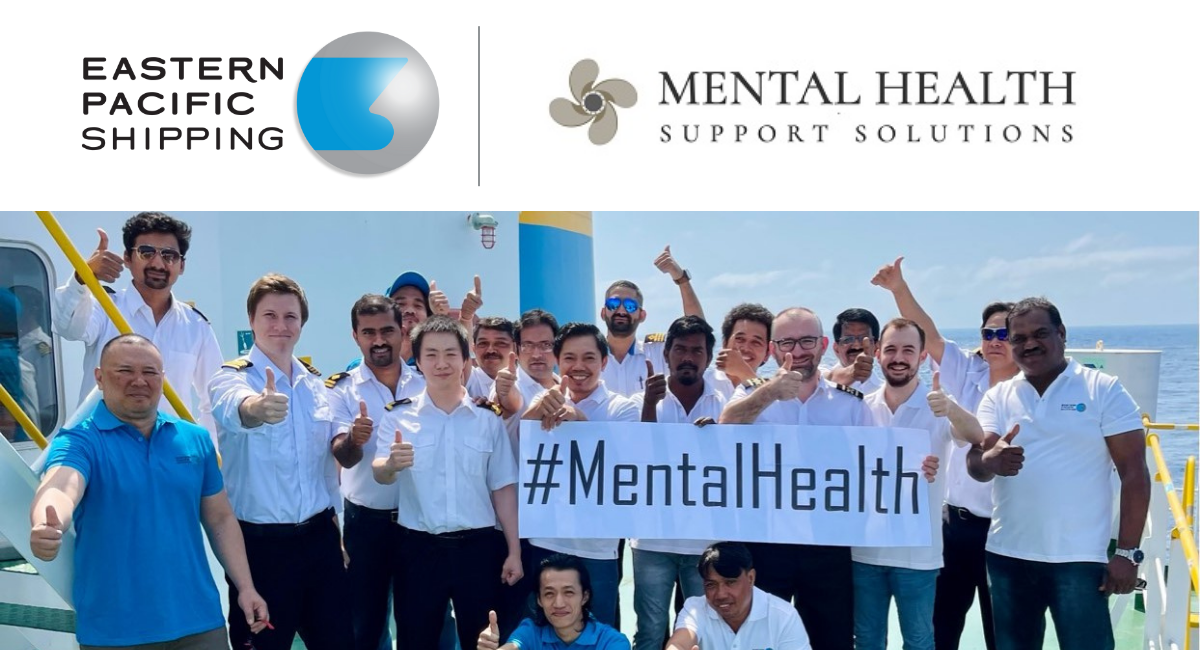 Eastern Pacific Shipping Tackles Mental Health Head-on
The Singapore-based tonnage provider has partnered with Mental Health Support Solutions to normalise mental wellbeing
Eastern Pacific Shipping (EPS) has partnered with Mental Health Support Solutions (MHSS) to break the mental health taboo and provide professional psychological support to its 5,000-strong and growing workforce across sea and shore.
The initiative is part of EPS' Life at Sea Programme, a comprehensive set of benefits aimed to ensure the long term physical and mental wellbeing of EPS employees, specifically its seafarers. On top of the inherent physically and mentally demanding nature of life at sea, the long-drawn global effects of COVID-19 have also weighed heavily on the mental wellbeing of sea and shore colleagues alike. 
Gil Ofer, Special Advisor for Innovation at EPS stated: "Long periods away from families, loved ones, along with heightened restrictions due to COVID-19, can all take their toll. Results from recent studies is further proof that more needs to be done to protect the mental wellbeing of our people. Partnering with MHSS gives our team access to insights, tips, mental exercises and 24/7 support from a qualified Clinical Psychologist. Just like physical exercise, mental health is something we need to work on daily."
Mental health providers to the maritime sector, MHSS will deliver interactive mental health and wellbeing content across all EPS internal communications platforms.  All EPS employees will have access to MHSS' free hotline number which offers round the clock confidential and professional psychological support for those onboard and ashore.
Christian Ayerst, CEO at MHSS, said: "We are delighted to be working with EPS, a like-minded company, trying to break down barriers. Mental health is something which affects us all. EPS is leading the way in stimulating conversations to normalise mental health which is fantastic. We hope other companies follow suit in encouraging these important discussions and providing professional psychological support to their employees."
EPS' initiative is designed to break the mental health stigma while stimulating debates and comments internally to enable employees to openly discuss mental health.
Mental Health Support Solutions
MHSS provides a free 24/7 mental health helpline offering confidential and professional psychological support to shore-based staff and seafarers. MHSS also offers training courses and tailor-made workshops.  MHSS' team of psychological professionals can also provide a mental health audit to provide a company with its mental health strategy to support employees – and much more.
For more information on the services provided at MHSS, please visit: https://www.mentalhealth-support.com/our-service.html
For further information, please contact Lisa Jacobs (ljacobs@elabor8.co.uk) or Rob Morris (rmorris@elabor8.co.uk)