Eastern Pacific Shipping and Techstars Launch First Global Maritime Tech Accelerator in Singapore
31 January 2019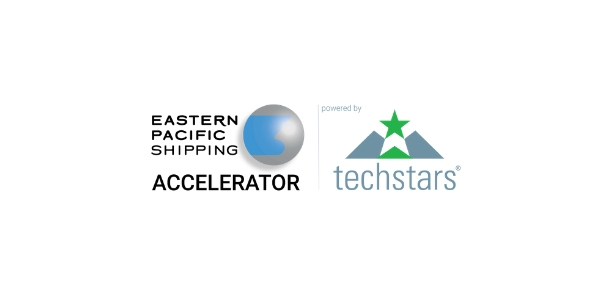 Eastern Pacific Shipping (EPS), an industry-leading ship management company, and Techstars, the worldwide network that helps entrepreneurs succeed, announced today that they are jointly launching the world's first global MaritimeTech startup accelerator, the EPS MaritimeTech Accelerator Powered by Techstars. To be based in EPS' headquarters in Singapore, this mentorship-driven startup accelerator partnership will be the first of its kind to target the maritime industry.
"The merchant maritime industry is one of the oldest in the world, yet advancements in the business come slowly, lagging behind the latest technological trends that other mature industries readily adopt," said Gil Ofer, Business Development Manager of EPS. "Eastern Pacific Shipping aims to address this long-standing issue by partnering with Techstars to launch the world's first global MaritimeTech accelerator to cultivate and mentor the next generation of entrepreneurs in an industry that is ripe for disruption."
From April 2019, the EPS MaritimeTech Accelerator Powered by Techstars will accept applications from startups around the world and ultimately select ten companies – including the most promising Singapore and regional early-stage ventures – to participate in the inaugural class. In November 2019, the class will gather in EPS' headquarters in Singapore for an intensive three-month programme of research and development, mentorship, and collaboration. The accelerator will culminate in February 2020 with a demo day wherein every startup will pitch its newly polished business to an audience of venture capitalists, corporate innovation leaders and industry experts with the goal of facilitating investment in the companies while broadening and energising the local entrepreneurial community.
Will Robinson, VP of Asia-Pacific Sales at Techstars said, "Eastern Pacific Shipping is one of the top global players in the merchant maritime space with a clear innovation-driven agenda that's poised to disrupt the industry. This partnership is a great match for Techstars, and we're thrilled to partner with EPS in the world's maritime and shipping capital and present the market with a catalyst for innovation in this industry. We're excited to further expand the Techstars brand and network in the APAC region and look forward to working with EPS to support entrepreneurs in their journey to transform this enormous industry."
Startups interested in applying are encouraged to express interest on the Techstars General Interest Form or learn more on the EPS MaritimeTech Accelerator Powered by Techstars page. Entrepreneurs focused on disrupting the maritime industry with technologies related to regulations, fuel efficiency, vessel operations, digitalisation, navigation and other subthemes are encouraged to apply.
About Eastern Pacific Shipping
Eastern Pacific Shipping Pte. Ltd., also known as EPS, is an industry-leading global ship management company headquartered in Singapore. EPS manages a young, diverse and dynamic fleet of over 130 vessels with a combined tonnage of over 13 million deadweight tons. These vessels span across the tanker, bulk, container, pure car and truck, gas and chemical segments, and are managed by 200 skilled shore staff and over 4,600 dedicated sea staff. EPS offers a full suite of in-house ship management services such as technical, commercial, operations and crewing. With 30 newbuilds set to join its fleet in the next few years, Eastern Pacific Shipping is poised to remain a leader in the maritime industry. www.epshipping.com.sg
About Techstars
Techstars is the worldwide network that helps entrepreneurs succeed. Techstars founders and their teams connect with other entrepreneurs, experts, mentors, alumni, investors, community leaders, and corporate partners who will help their companies grow. Techstars operates three divisions: Techstars Startup Programs, Techstars Mentorship-Driven Accelerator Programs and Techstars Corporate Innovation Partnerships. Techstars Mentorship-Driven Accelerator Programs help founders do more faster and Techstars Startup Programs inspire, educate and connect entrepreneurs. Techstars Corporate Innovation Partnerships helps brands supercharge growth by accelerating innovation and cultural transformation. Techstars accelerator portfolio includes more than 1,600 companies with a market cap of $18.2 Billion. www.techstars.com
Company Contacts
Chetan Desai
Corporate Communications Manager
Eastern Pacific Shipping Pte. Ltd.
Chetan.desai@epshipping.com.sg
Joanie Kindblade
Director of Marketing
Techstars
Joanie.kindblade@techstars.com
Be sure to apply on Techstars page in April!