every teammate is an important part of the EPS framework.
To become part of the Eastern Pacific Shipping organisation email fleetpersonnel@epshipping.com.sg
or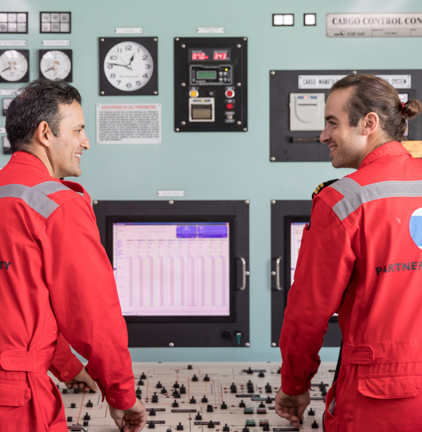 Have you ever dreamed of travelling the world while sailing the deep blue seas? Do you want to develop highly sought-after skills that will maximise your potential and give you a rewarding career? Becoming a seafarer with Eastern Pacific Shipping can provide you with all this and much more.
A majority of our newbuilds set to join our fleet over the next few years will be dual-fuel vessels powered by an alternative marine fuel such as LNG, LPG, Ethane, Methanol, and Ammonia.
To man these ships, EPS is actively searching for individuals holding the following ranks with dual-fuel main engine experience: 
EPS is recognised as a world-leading ship management company and an employer of choice for seafarers. We are always looking for highly motivated and dedicated cadets and experienced seafarers who want to elevate their careers to the next level. 
We manage a young, dynamic, and diverse fleet across three core segments – containerships, dry bulk, and tankers  – and we're growing. Tap into an industry-leading pool of expertise and take your career to new heights. 
Working for EPS has given me a fulfilling and meaningful career. Every day I get to work alongside amazing colleagues, who are recognized industry leaders.