Calling all maritime startups! Now accepting applications for year 3!
10 May 2021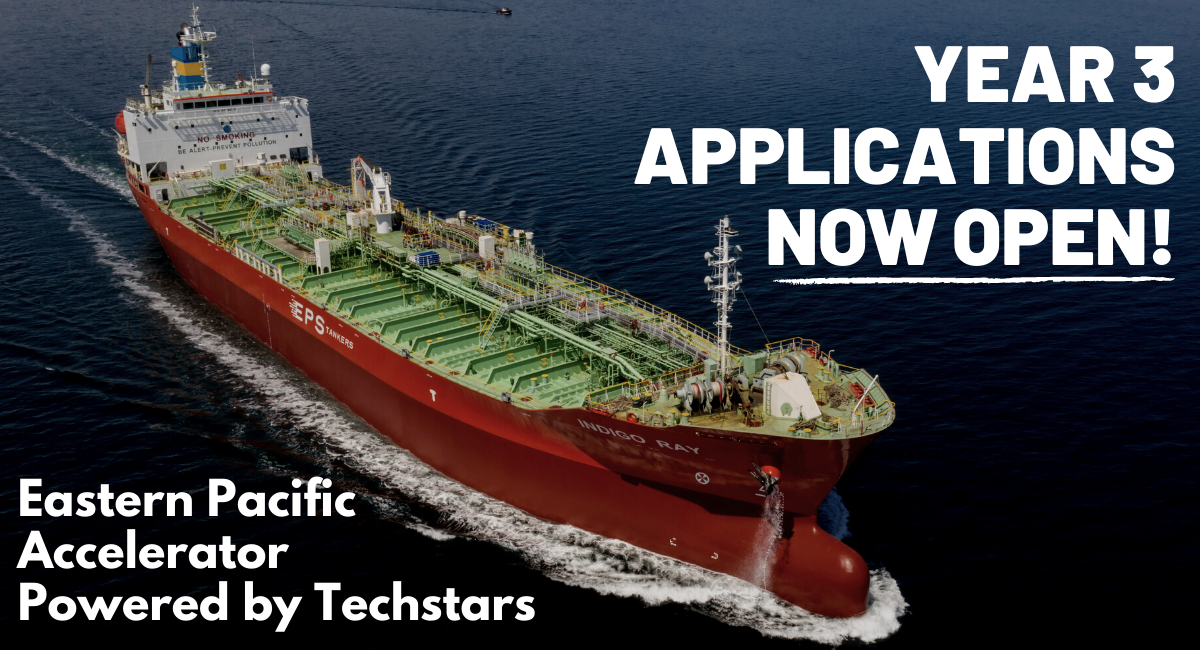 APPLICATIONS OPEN FOR YEAR THREE OF THE
EASTERN PACIFIC ACCELERATOR POWERED BY TECHSTARS
EPS' mentorship-based maritime accelerator programme begins accepting applications to form its third cohort
To learn more and apply for year three, please visit the accelerator website!
—
The Eastern Pacific Accelerator Powered by Techstars, launched in April 2019, has begun its search for its third class of maritime startups that could potentially reshape the maritime industry.

Although year two of programme had to be carried out virtually due to restrictions from the on-going global pandemic, the mentorship-based programme went on as planned. The programme saw nine diverse startups undergo an extensive 90-day journey of research, development, and industry–wide collaboration with over 150 mentors to fine-tune their products.
The accelerator culminated with Demo Day where startups from year two of the programme pitched to a virtual audience of investors, mentors, and the maritime community at large for an opportunity to secure valuable contracts and lock in funding.
Consistent with previous intakes, applications for year three is open to any startup with technology applicable to the maritime industry. Special attention will be given to those that will address sustainability and seafarer wellbeing, areas which are of top priority to the maritime sector now more than ever. Additionally, EPS is on the lookout for startups that apply financial innovation to areas such as payments, insurance/risk, and trade finance which could have a game changing impact on the maritime industry.
The application portal for year three is open now until 28 July 2021. The programme is expected to commence virtually in November.

Already know everything you need about the programme? Are you confident that your company has what it takes? Click here to apply directly for year three!