Asia's First Ship-to-Containership LNG Bunkering
24 March 2021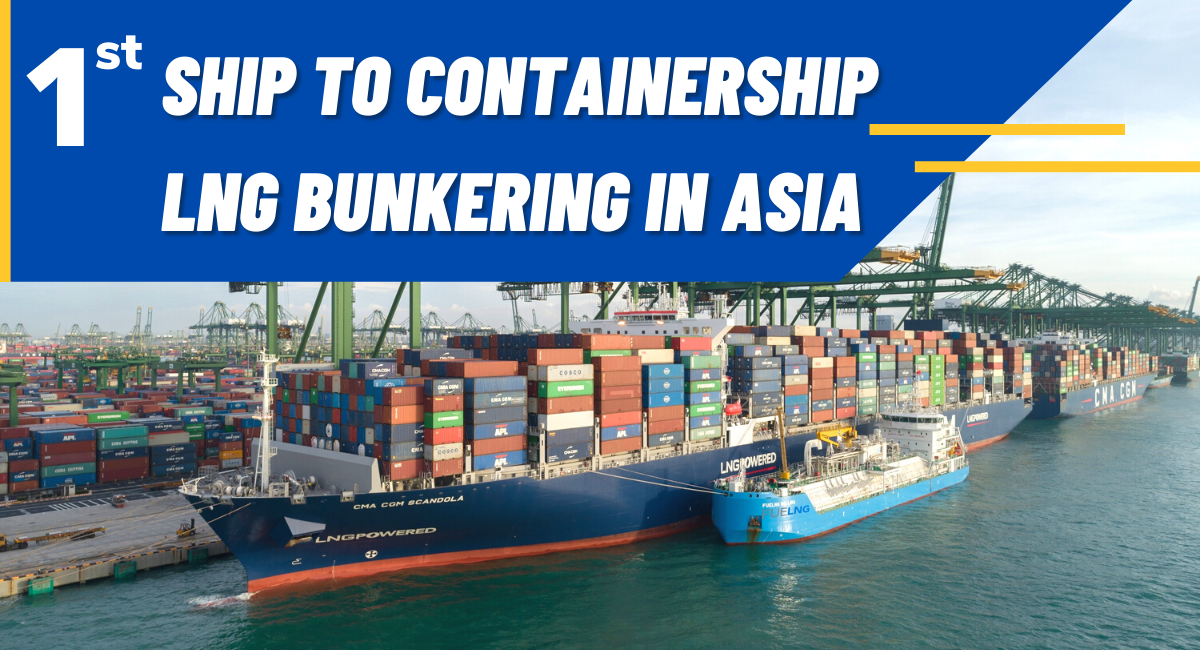 EPS, CMA CGM, and FueLNG undertake Asia's First Ship-to-Containership LNG Bunkering at Port of Singapore
Singapore, 24 March 2021 – The first ship-to-containership Liquefied Natural Gas (LNG) bunkering operation in Asia was undertaken today by Eastern Pacific Shipping, CMA CGM, and FueLNG, a joint venture between Keppel Offshore & Marine Ltd (Keppel O&M) and Shell Eastern Petroleum (Pte) Ltd, and the Maritime and Port Authority of Singapore (MPA). EPS managed vessel, CMA CGM SCANDOLA, has been fuelled with 7,100m3 of LNG from FueLNG Bellina, Singapore's first LNG bunkering vessel. 
It is also the first vessel in Asia to conduct simultaneous container loading and discharging operations alongside LNG bunkering operations, shortening port stay time. The simultaneous operations positions EPS as an emerging leader in this highly technical process which requires advanced planning, operational excellence and deep technical expertise.
EPS CEO, Cyril Ducau states, "Today's historic LNG bunkering in Singapore marks the dawn of a new era for maritime decarbonsiation. It sends a message to the world that Singapore is now officially a leading LNG Trading Hub. It also proves that companies committed to environmental preservation do not need to take a wait-and-see approach. The infrastructure and supply chains needed to significantly lower their carbon footprints exist right now. I would like to congratulate our partners CMA CGM as well as FueLNG, Shell, and Singapore for this milestone achievement."
To commemorate the LNG bunkering, EPS'  long-term strategic partner, CMA CGM, hosted a special event in Singapore. In attendance were EPS CEO Cyril Ducau, MPA CEO Ms. Quah Ley Hoon, and key members from Shell, FueLNG, Keppel Offshore & Marine. The guest of honour was Singapore's Senior Minister of State of Transport, Mr. Chee Hong Tat. SMS Chee addressed the audience and mentioned the key role LNG will play in industry-wide decarbonisation.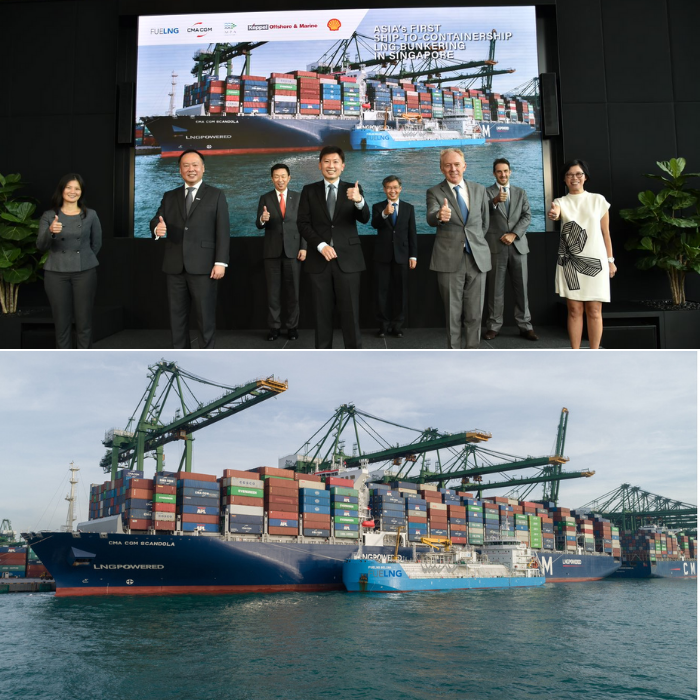 The milestone LNG bunkering was celebrated with representatives from EPS, CMA CGM, FueLNG, Keppel Offshore & Marine, MPA, Shell, and guest of honour SMS Chee