Applications are now open!
08 April 2019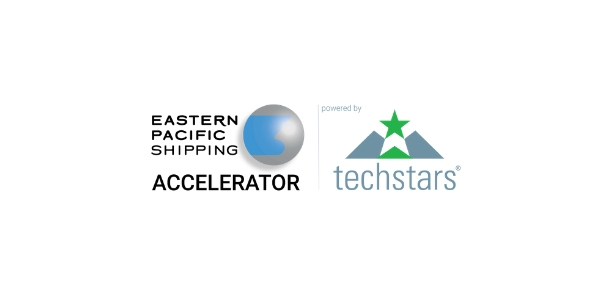 Applications are now open for the EPS Accelerator Powered by Techstars
Milestone announcement comes on the heels of hiring Dhritiman Hui as Managing Director of the mentorship-driven program
From today until July 7, 2019, the EPS Accelerator Powered by Techstars will be accepting applications from startups around the world to participate in its inaugural class in Singapore. Ten companies will be selected for the 90-day programme, which commences in November 2019, and will undergo an intensive programme of research and development, mentorship, and collaboration, culminating in a demo day in February 2020. During the demo day, every startup will pitch its newly polished business to facilitate further investment and/or partnerships, while broadening and energizing the domestic startup ecosystem. The accelerator was launched in January 2019 and is a partnership between Eastern Pacific Shipping (EPS), an industry-leading ship management company, and Techstars, the worldwide network that helps entrepreneurs succeed.
"We are very excited to finally be accepting applications," says Gil Ofer, Business Development Manager of EPS and the accelerator's Executive Sponsor. "Both EPS and Techstars have been working diligently to get to this point, and we look forward to jointly selecting ten companies that will spearhead a positive impact upon the marine transportation industry. In addition, the appointment of Dhritiman Hui as our Managing Director assures us that this will be a successful, professionally-run process."
Mr. Hui has spent several years in the maritime and investment sector and also serves as Managing Director of Techstars' other accelerator based in Singapore, the Rakuten Accelerator, powered by Techstars. He has deep familiarity with the countless technological opportunities in the space and sees this accelerator programme as a game-changer for the maritime industry.
"Singapore is the perfect place for entrepreneurs in maritime tech to base themselves for a few months to build out their network and realise new business partnerships," says Mr. Hui. "The maritime world has traditionally lagged behind other sectors when it comes to embracing and leveraging the power of digital solutions and new technology. Now, the confluence of new regulation, an influx of tech-savvy entrepreneurs interested in the space, and large, deep-pocketed VC funds, intrigued by the size and the possibilities of the maritime sector, are threatening to shift that paradigm."
While the accelerator is open to any startup with technology applicable to the maritime industry, the following themes will be especially considered: Fuel efficiency, vessel and commercial optimisation (including AI/IoT), shore-side technology, safety, cybersecurity, 3D printing and advanced materials, immersive technologies (AR/VR), and environmental preservation.
Companies who feel they are a good fit for the EPS Accelerator Powered by Techstars are encouraged to apply. They may request more information about the programme, schedule one-on-one office hours, or apply now through August 4, 2019.
About Eastern Pacific Shipping
Eastern Pacific Shipping Pte. Ltd., also known as EPS, is an industry-leading global ship management company headquartered in Singapore. EPS' 230 skilled shore staff and 4,600 dedicated see staff manage a diverse and dynamic fleet with a combined tonnage of over 13 million deadweight tons. These vessels span across the tanker, bulk, container, pure car and truck, gas and chemical segments. EPS is a fully integrated ship manager that provides technical, commercial, operations and crewing services. With 30 newbuilds set to join its fleet in the next few years, Eastern Pacific Shipping is poised to remain a leader in the maritime industry. www.epshipping.com.sg
About Techstars
Techstars is the worldwide network that helps entrepreneurs succeed. Techstars founders and their teams connect with other entrepreneurs, experts, mentors, alumni, investors, community leaders, and corporate partners who will help their companies grow. Techstars operates three divisions: Techstars Startup Programs, Techstars Mentorship-Driven Accelerator Programs, and Techstars Corporate Innovation Partnerships. Techstars Mentorship-Driven Accelerator Programs help founders do more faster, and Techstars Startup Programs inspire, educate and connect entrepreneurs. Techstars Corporate Innovation Partnerships helps brands supercharge growth by accelerating innovation and cultural transformation. Techstars accelerator portfolio includes more than 1,600 companies with a market cap of $18.2 Billion. www.techstars.com
Company Contacts
Chetan Desai
Corporate Communications Manager
Eastern Pacific Shipping Pte. Ltd.
chetan.desai@epshipping.com.sg
Joanie Kindblade
Director of Marketing
Techstars
Joanie.kindblade@techstars.com