2023 ESG Policy Available Now
10 March 2023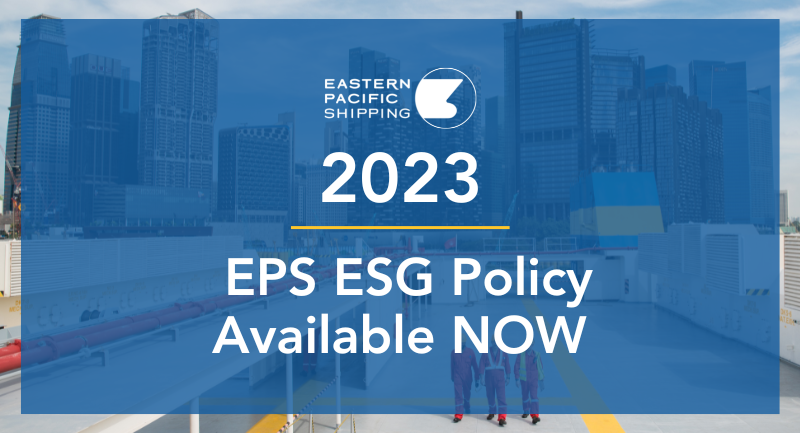 As a leading tonnage provider, EPS believes that sustainability begins with accountability. Our 2023 Environmental, Social and Governance (ESG) Policy highlights our decarbonisation efforts. In 2022, our Annual Efficiency Ratio (AER) was lowered to 4.1, which is a 20% reduction over the past seven years. This is largely thanks to our $1.8bn investment across 14 key decarbonisation projects. These investments put us on track to eliminate an estimated 10 million tonnes of carbon dioxide emissions over the life of our fleet. 
The policy also gives a comprehensive overview of our commitment to operate with the highest ethical and safety standards . In addition, we showcase the various initiatives we took over the past year to help strengthen the EPS Community, especially our 2022 Around the World Fundraiser to commemorate the Sammy Ofer Centennial Celebration.
Click the image below to read and download the 2023 EPS ESG Policy.