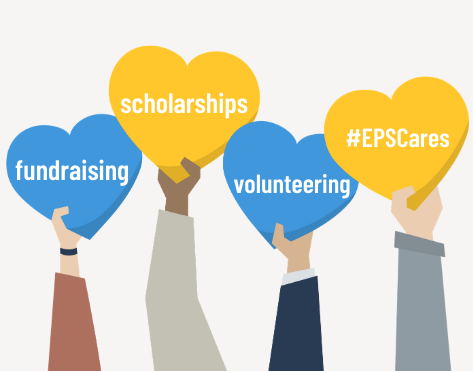 About the EPS Cares Initiative 
Over the past 60 years, Eastern Pacific Shipping has grown to be one of Singapore's leading tonnage providers. Our growth is attributed to our team of #6000strong employees across sea and shore, our partners, and the communities where we operate. To show our gratitude to the communities around us and our commitment towards decarbonisation and environmental preservation, we support causes that address environmental issues, education and the wellbeing of children as a way to give back.
The EPS Cares Initiative is a Corporate Social Responsibility (CSR) programme that supports people and communities through donations, fundraising, volunteer work, and scholarships.
_______________________________________
Fundraising
As the old saying goes, "together, we can go further". While fundraising is a great opportunity to bring in donations, it is also about raising awareness about the causes we support. It also brings friends, family, business partners and industry peers together to achieve a common goal for a meaningful cause.
This was demonstrated when we successfully organised the 2020 EPS Around the World fundraiser. The fundraiser saw our friends, family, colleagues, business partners and industry peers rally together to walk, run and cycle 72,400km raising over S$1 Million in support of seven selected charities. 
The 2022 EPS Around the World fundraiser saw these efforts improve when we raised over S$1.5 million in support of The Mission to Seafarers. This fundraiser saw over 5,000 participants record 7,500 activities to travel a collective 217,448km!
_______________________________________
Scholarships
We believe that education is important to every child's development. As an organisation, we can do our part to empower and develop the next generation of leaders by offering scholarships to students who will become valuable members of the workforce. Learn more about the The EPS Scholarship Fund presented by the Idan & Batia Ofer Family Foundation. 
_______________________________________
Volunteering

We are aware that we can make a positive impact on the lives of those around us by lending a helping hand. EPS offers support to local charities in need of help through volunteer work by our employees, friends and families. EPS supports volunteering initiatives through coordination, promotion and the provision of time off to volunteer.